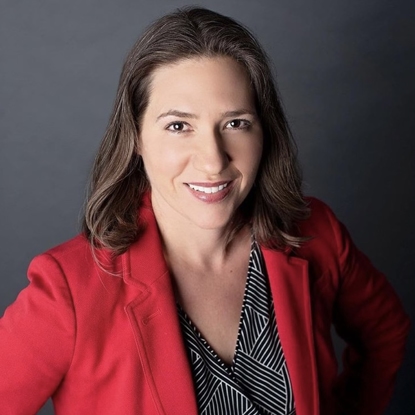 Elizabeth Burke
Bio
Elizabeth Burke is an experienced litigator and appellate advocate in the area of family law. As a mother of three school-aged children, Ms. Burke understands what is at stake for her clients and fights tirelessly to protect their interests.
Ms. Burke has successfully achieved results for her clients in the areas of grandparent visitation, parenting time, custody, support modification, relocation and domestic violence. In addition to her experience in matrimonial and family matters, Ms. Burke represents clients involved with the Division of Child Protection and Permanency (formerly "DYFS"). Whether the clients themselves are the target of a DCPP investigation or they have concerns which may warrant DCPP involvement, Ms. Burke guides her clients through the confusing and fraught process with authority and compassion. In an area where many practitioners hesitate to tread, Ms. Burke tackles with confidence and experience.
Ms. Burke is also an experienced Appellate advocate. She has argued before the Appellate Division several times and is proud to have helped achieved success there on behalf of clients. Notable cases include: NJ Dept. of Children & Families v. R.R., 454 N.J. Super. 37 (App. Div. 2018); Frydrych v. Kolus, 2018 N.J. Super. Unpub. LEXIS 2732; and Zangrilli v. Zangrilli, 2018 N.J. Super. Unpub. LEXIS 2508
Education
Ms. Burke received her B.A. in Government from Smith College where she was active in student government and rowed varsity crew. After college, Ms. Burke was a field organizer for several New Jersey political campaigns before moving to California to be a political reporting paralegal for two prestigious Bay Area law firms. Ms. Burke returned to New Jersey to earn her law degree from Rutgers University School of Law in 2008. A member of the Law School's Moot Court Board, Ms. Burke fostered her love of litigating and successfully competed in the Cohn Appellate competition. Ms. Burke was also accepted into the Eagleton Fellowship Program where she served in the Department of Children Families.
Experience
After earning her law degree, Ms. Burke clerked for The Honorable Jose Fuentes, P.J.S.C, in the Appellate Division, where she developed a passion for family law. Thereafter, she opened her own practice, primarily representing parents involved in litigation with the Division of Child Protection and Permanency. Ms. Burke is well versed in the courtroom. She has argued before the Appellate Division in addition to appearing in Family Court all over the state. Ms. Burke honed her litigation skills as an associate with The Ziegler Law Group, and The Williams Law Group, LLC where she practiced in the areas of appellate advocacy, custody, matrimonial, domestic violence and child abuse and neglect. Ms. Burke also serves as an Early Settlement Panelist in Essex County. She is trained as a mediator and also is available to serve as a Parenting Coordinator.
Personal Life
When not practicing law, Ms. Burke enjoys staying active in her community by serving on the Millburn Short Hills Youth Baseball League and volunteering at her children's schools. Ms. Burke also enjoys golfing, skiing, and camping with her family.