Elizabeth Foster-Fernandez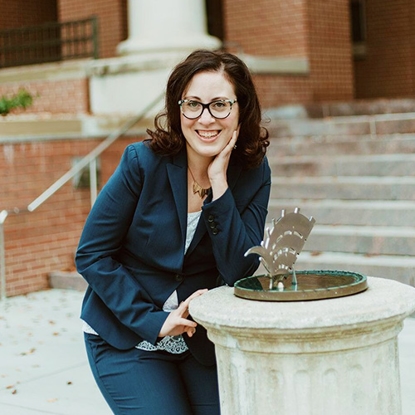 Elizabeth Foster-Fernandez Partner
Bio
Elizabeth Foster-Fernandez, Esq. ("Liz") is a Partner at Eveland & Foster, LLC, bringing with her to the firm vast experience in all facets of matrimonial and family law including, but not limited to, divorce, child custody and parenting time, alimony and pendente lite support, cohabitation, equitable distribution, drafting of premarital and post-nuptial agreements, post-judgment issues, and adoption.
Ms. Foster-Fernandez began her career in family law immediately following law school, serving as a law clerk to the Honorable James B. Convery, J.S.C. (Ret.), the lead dissolution judge in Essex County from 2008 to 2009. Thereafter, Ms. Foster-Fernandez held associate positions first with the law firm of Budd Larner, P.C. and thereafter Ziegler & Zemsky, LLC, where she was regularly confronted with complex divorce issues and developed her skills in handling both uncontested and highly contested cases.
Not only is Ms. Foster-Fernandez experienced in representing clients at the trial level, she is well-versed in appellate practice and is esteemed for her compelling brief-writing skills for which she was appointed to both the Appellate Advocacy Moot Court Board and Eugene Gressman Moot Court Board during law school.
Ms. Foster-Fernandez holds her J.D. from Seton Hall University where she dedicated herself to public service as part of the Immigration and Human Rights Clinic and through her role as Chair of the Women's Law Forum, earning her the National Association of Women Lawyers Award. During law school, Ms. Foster-Fernandez further worked as a Legal Services of New Jersey Fellow for Partners for Women and Justice, a not-for-profit organization in Montclair, New Jersey for which she has continued to volunteer since obtaining her law degree in 2008.
Prior to attending Seton Hall, Ms. Foster-Fernandez attended New York University where she earned her B.A. in international relations, magna cum laude. Ms. Foster-Fernandez is licensed to practice law in both New Jersey and New York and is a member of the New Jersey Bar Association. Like her partner, Mr. Eveland, Ms. Foster-Fernandez is committed to guiding her clients toward an amicable resolution and to moving forward with the next chapter of their lives.
Proficient in French, Ms. Foster-Fernandez has spent significant time traveling and studying abroad. She is a long-time resident of Morris County where she resides with her husband and two sons.