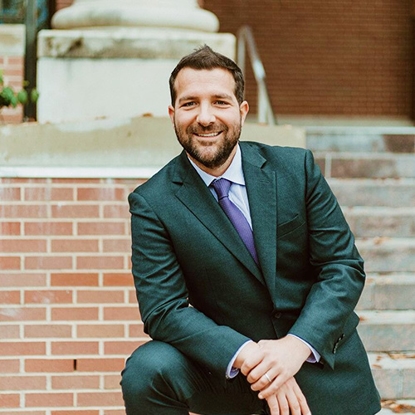 Jason D. Eveland Partner
Bio
Jason D. Eveland, Esq. ("Jay") is a Partner at Eveland & Foster, LLC, and was previously a Partner at Eveland Law Group, LLC. For the past decade, Mr. Eveland has focused his entire law practice on all aspects of family law, including divorce, alimony, temporary support, child support, child custody, parenting time, adoptions, prenuptial agreements, post-nuptial agreements, equitable distribution of assets, post-divorce judgment issues and domestic violence including Temporary and Final Restraining Orders.
Upon graduation from law school, Mr. Eveland served as a judicial law clerk for the Honorable James C. Heimlich, J.S.C. (Ret.), in Union County, Law Division. Following his clerkship, he held associate positions at Budd Larner, PC in Short Hills, New Jersey (exclusively practicing family law) and Townsend, Tomaio & Newmark, LLC in Morristown, New Jersey (also exclusively practicing family law). As an associate attorney at these prior law firms, Jason honed his legal research, advocacy and aggressive litigation skills.
Mr. Eveland holds his J.D. from Seton Hall University School of Law from which he graduated in 2007. While attending Seton Hall Law School, Mr. Eveland was named to the Appellate Advocacy Moot Court Board due to his compelling legal writing and oral advocacy skills, an honor bestowed upon a select few students.
It was during law school that Mr. Eveland developed his passion for family law and began assisting clients during their divorce or family related matters. While attending Seton Hall Law, Mr. Eveland completed a judicial externship for the Honorable Stephan C. Hansbury, Presiding Judge for the Morris County Family Division. During law school, Mr. Eveland also served as an intern at the Association for Children of New Jersey, where he performed legal analysis on issues including adoption and legal guardianship. During his last year of law school, Mr. Eveland served as a student attorney at the university's Family Law Clinic at the Center for Social Justice. There, he represented clients during their family dissolution matters.
Prior to attending Seton Hall Law School, Mr. Eveland earned a Bachelor of Arts in Psychology and Master of Arts in Education from Fairleigh Dickinson University. Mr. Eveland's background in Psychology and Education provides him with a unique insight into family law-related matters.
Due to the complex and emotional process that often accompanies family matters, Mr. Eveland effectively guides clients toward a resolution and toward the next chapter in their lives.